DBmarlin 2.6 released - with new email alerting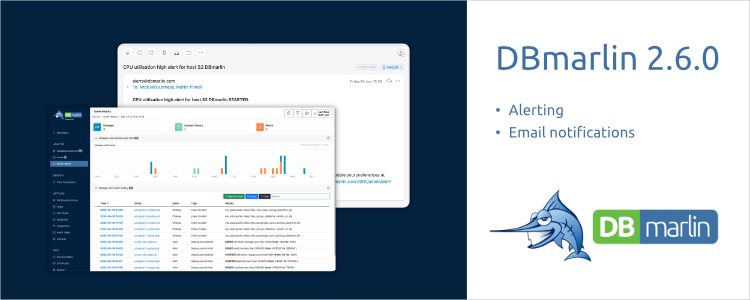 We are pleased to announce version 2.6 of DBmarlin, where we have added our first version of Alerting. This has been a much requested feature for some time. It means that you can now get notified when host or database metrics exceed defined thresholds so you can react quickly.
Alerting
We have been working hard to build our alerting engine and integrate it into DBmarlin. We have taken the MVP (minimum viable product) approach to deliver the most important features in this release but we will iterate to add more alerting features in upcoming releases which will be driven by customer feedback. So make sure to join our new community and send any product enhancement requests to our feedback site.
The Alerting MVP allows alerts based on Host Statistics such as CPU utilisation, Instance Statistics such as number of connections or Instance Activity metrics like Wait time. You can defined the threshold at which you would like them to trigger.

Alert rules can be applied to either a single host or instance, or across all instances. This means you only have to define a single rule to have it applied across all your instances rather than having to configure them one at a time which saves time.

You can see the history of any alert events starting or ending on the Event History screen (formerly Change History).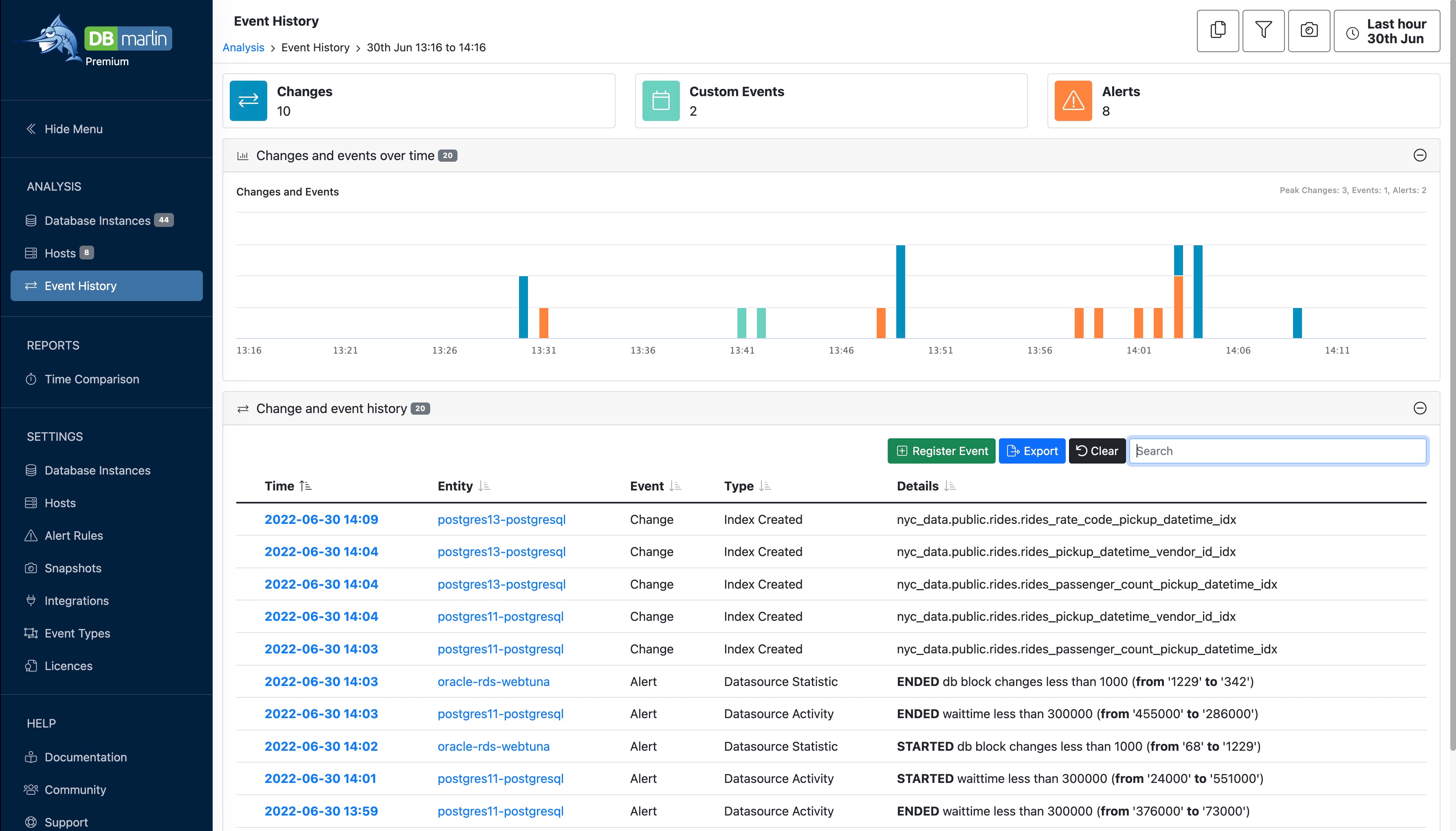 You can define your SMTP email server under Integration → Email which will allow you to receive alert notifications by email.

Email notifications allow you to click back into DBmarlin using a hyperlink so you can see the charts around the time of the alert or click to edit the rule if you need to make it less sensitive for example.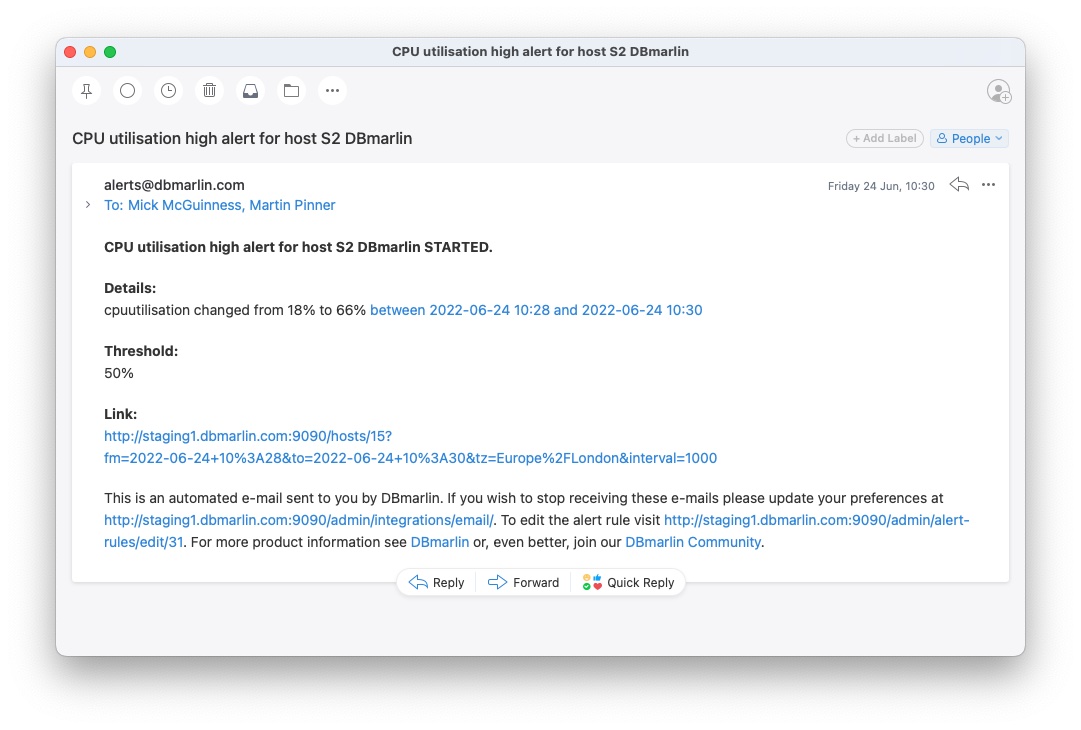 Hopefully this first MVP of alerting provides new benefits to users of DBmarlin but do let us know what you want to see next, whether that is more alerting features or something else entirely. We pride ourselves on listening to the feedback from our customers.
First Quarterly DBmarlin User Group
On 14th July 2022, we will be hosting our first ever DBmarlin user group. It is a virtual event with speakers from the DBmarlin product team demonstrating some recent new features and what is coming next. The event will also feature a customer presentation with some insights for a DBmarlin user.
The event will be hosted inside our new community so please register for the community where you will find the event details.
I look forward to seeing you there!
Ready to try DBmarlin?
If you would like to find out more about DBmarlin and why we think it is special, try one of the links below.