DBmarlin 3.8.0 with several usability improvements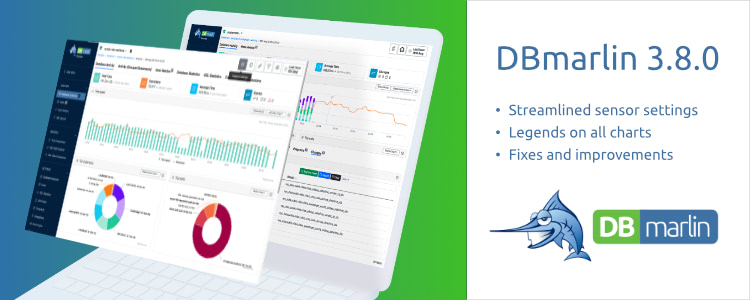 We are pleased to announce version 3.8 of DBmarlin where we have added several usability improvements to sensor settings, charts and more.
Sensor settings improvements
In this release we have made a number of usability improvements to DBmarlin and the way you can now make changes to sensor settings. Previously it would take a number of clicks to go to the Settings screen to make your changes and then restart the sensor before navigating back to the screen where you were.
To streamline this process we have now added one-click access to Instance/Host settings from te Instance/Host dashboard via a new cog icon at the top of the screen. After clicking either the "Cancel" or "Update" button to apply your changes, you are returned to the screen you were previously on. In addition, sensors now no longer require a restart after updating settings which streamlines the process further.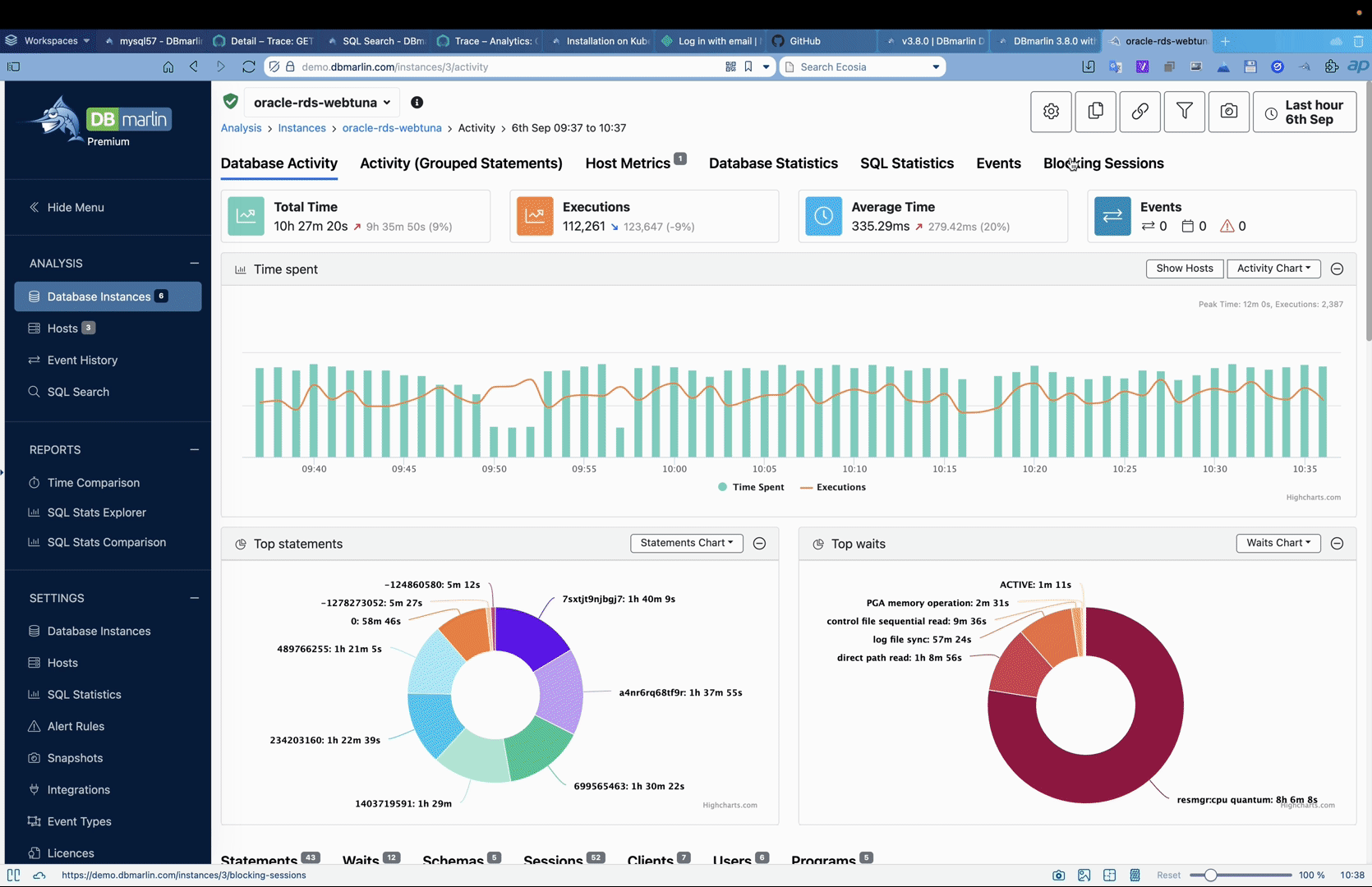 Other usability improvements
We have added legends for all multi-series charts so you see what the coloured bars represent without needing to use the tooltip. This helps if sharing screenshots with colleagues. The legend also allows for series to be toggled on or off by clicking on the label. This can be very useful if there is a dominant series on the chart which makes it hard to see the other series with lower values but might be important to troubleshoot a problem.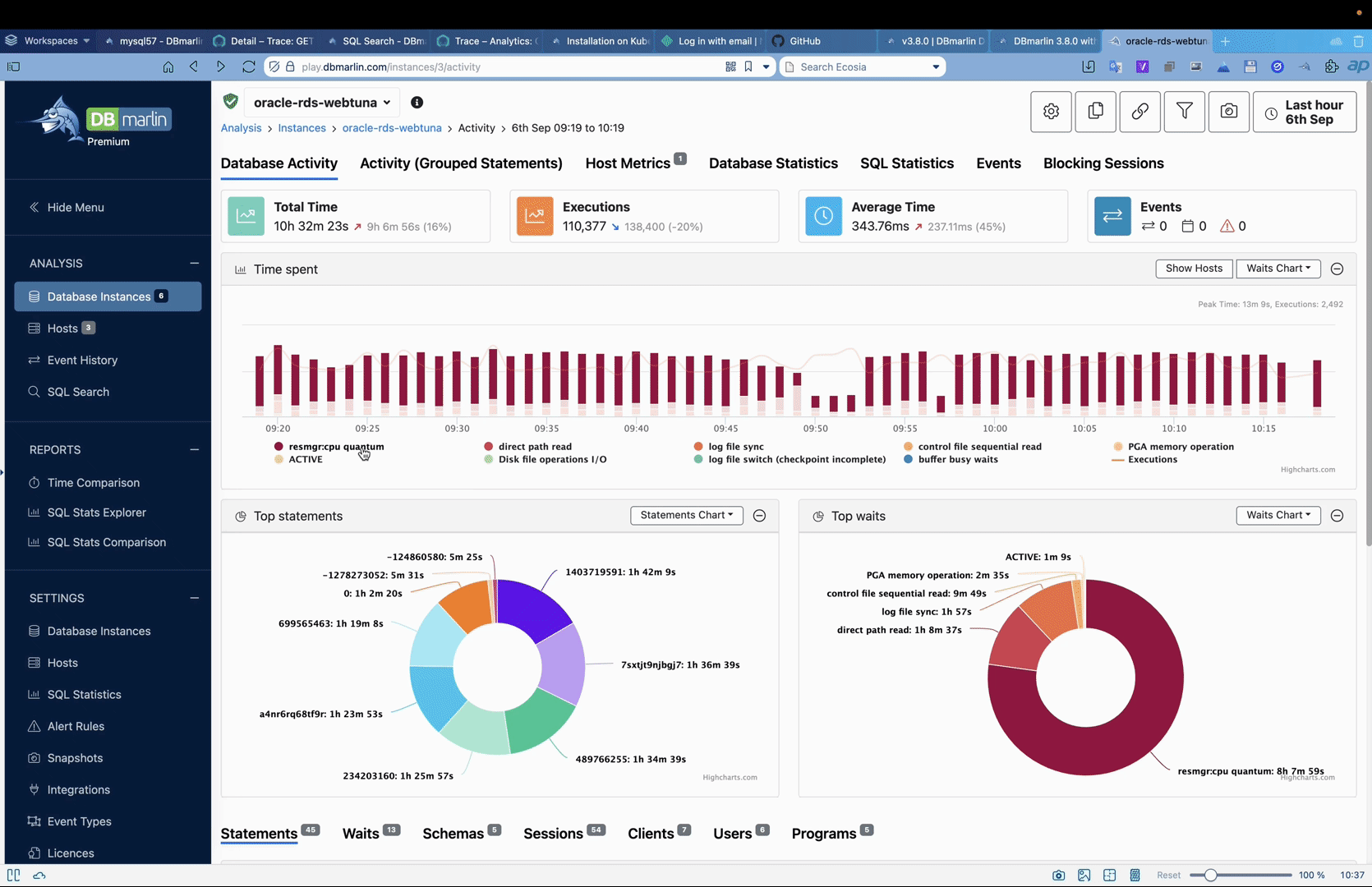 On the new SQL Search screen we added in 3.7.0 we have added the option to filter by instance name so you can search for SQL text within a specific database as well as across all databases.
Ready to try DBmarlin?
If you would like to find out more about DBmarlin and why we think it is special, try one of the links below.