Mayden use DBmarlin with Instana to come TOP in NHS survey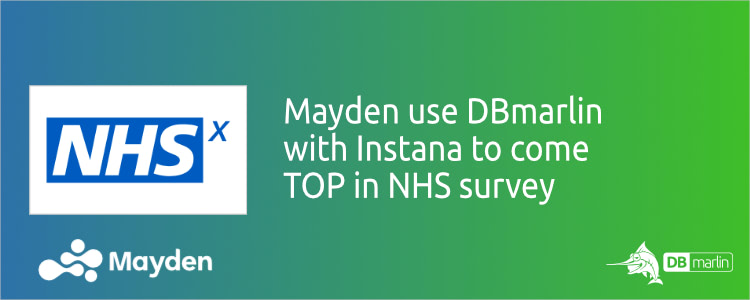 We recently sat down with Chris Eldridge, Director of Operations at Mayden, to discuss how DBmarlin and Instana helped Mayden come out on top in a recent NHS survey.
For over 20 years, Mayden has specialised in technology that supports healthcare services deliver data driven, outcome focused and patient centred care. Their flagship product - iaptus - is a patient management system used in over 200 NHS organisations across the UK, making it the most widely used patient management software for Adult and Child mental health providers in the NHS.
With such widely used critical software, the development team prioritises agility and speed. They deploy code multiple times a day and manage risk with small releases. Their frequent updates allow for faster innovation and gives them a competitive advantage over other health software.
Here, Chris explains how DBmarlin helped Mayden's iaptus product come out on top for response times and for availability in a recent NHS user survey across all mental health systems. This demonstrated why it's so important to invest in observability tools such as DBmarlin and Instana throughout the product development process.
To read the full Mayden case study, click here.