Enerj recommends trying the free version of DBmarlin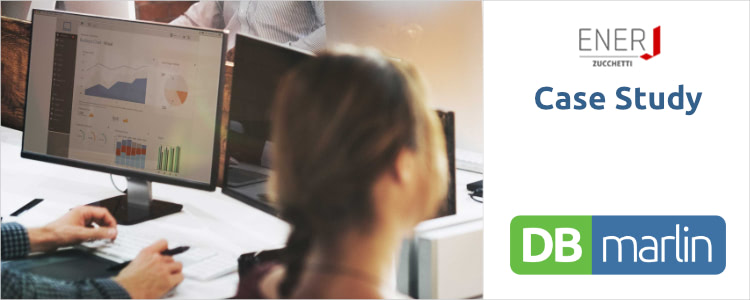 DBmarlin offers next-generation database monitoring and we're so convinced that you'll love it that we offer a free version to monitor a single database.
We intended that this free version worked well enough in isolation to demonstrate the power of DBmarlin's simple, yet effective, approach.
The free version of DBmarlin will still give you the ability to monitor a database instance, no matter what the database type or hardware size, and quickly identify any performance issues.
If you love it enough (and we hope you do), you can upgrade at a later date!
"We intended for the free version of DBmarlin to work effectively as a standalone solution with its 'three clicks to the root cause' simplicity. Our free version of DBmarlin is a user-friendly, deep-dive database performance monitoring solution to help application teams solve problems quickly."
Russell Luke, Application Performance Ltd Co-Founder and CEO
Read more about how the free version of DBmarlin helped Enerj
Enerj are leaders in the supply of solutions and services for ​electronic document preservation and e-invoicing with offices in Italy, France and England, they serve over 6000 clients in sectors such as distribution, transport and logistics, services and finance, automotive, agro-food, fashion and more.
Enerj runs hundreds of databases across multiple versions of PostgreSQL and Microsoft SQL Server.
Gabriele D'Onufrio is a SQL Server expert with years of experience as a DBA, currently working at Enerj and based in Veneto, Italy. He is using the free version of DBmarlin and recommends that others try it. He recently discussed his DBmarlin experience and journey with us, explaining how it supported him in his DBA role.
See what he had to say below.
Testimonial by Gabriele D'Onufrio, DBA at Enerj
"I was recommended DBmarlin by a friend who is a system engineer and I'm glad he did. I've been using the free version of DBmarlin for a few months and have come to really appreciate how it helps me day-to-day as a DBA.
DBmarlin provides me with a really simple way to understand the performance of my PostgreSQL database. I keep the DBmarlin console open most of the time so that I can quickly understand which SQL statements, sessions and users are consuming the most resources. Knowing this is vital so that I can keep on top of performance and tune anything that needs improving.
DBmarlin is a well-designed product that only adds a very small overhead to the database being monitored, making it great for production monitoring as well as during testing and in development environments.
One unexpected and unique DBmarlin feature that I really like is its ability to track changes within my PostgreSQL database over time. This has helped me multiple times by showing when application code changes have negatively impacted database performance.
On one occasion, someone asked me why invoices were running slowly. Using DBmarlin, I could immediately see the drop in performance for the SQL that supported the invoice functionality and spotted a code change that had caused it. A new field had been added to the database that was missed by the original database index that had been created to ensure good performance. Knowing that allowed me to recreate the index taking the new field into consideration, which immediately improved performance for our users.
The only downside to using the free DBmarlin licence is that I can only monitor one environment at a time, so I have to try to predict ahead of time where I need it the most.
One feature I'm really looking forward to is the new alerting functionality that is due to be added soon. I am hoping that by default this will set up alerts that will help me spot problems even faster and keep ahead of problems that otherwise might impact my users!"
Ready to try DBmarlin for free?
If you would like to find out more about DBmarlin and why we think it is special, try one of the links below.