DBmarlin 3.1 released - with multiple improvements and performance optimisations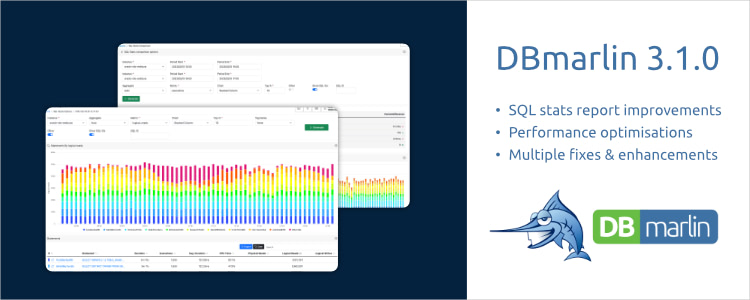 We are pleased to announce version 3.1 of DBmarlin where we have added multiple improvements and performance optimisations to key screens within the product.
Although we haven't put out a DBmarlin release blog since September last year, we have been busy and continue to release monthly updates bringing many new features and improvements.
We start 2023 with a New Year's resolution to do better at keeping you up to date with the things we are releasing starting this month with not only a look at 3.1 but also 2.9, 2.10, 2.11 and 2.12 which were the September, October, November and December 2022 releases respectively.
v3.1 (Jan 2023)
We added significant improvements to the Database Instances screen to ensure smooth performance. We added 'Average Duration' to the SQL Statistics Screen and SQL Stats reports and removed 'Executions' and 'Average time' from tables and charts where it was no longer necessary to clear up any unnecessary clutter.
The page size for tables is now remembered, meaning users don't have to set page size each time. We also made numerous bug fixes and minor improvements, particularly to the new SQL Stats reports.
v2.12 (Dec 2022)
With 2.12 you can now monitor Windows hosts via WMI from a DBmarlin server running on Linux. We also made some improvements to the SQL Explorer and SQL Comparison reports so you can now specify a SQL Id or SQL Hash to filter the report by.
v2.11 (Nov 2022)
We added a new SQL Stats Comparison Report which allow any SQL Statistic to be compared across 2 time periods. For SQL Server users we also added support for monitoring SQL Server 2022 and for monitoring SQL Server case-sensitive databases.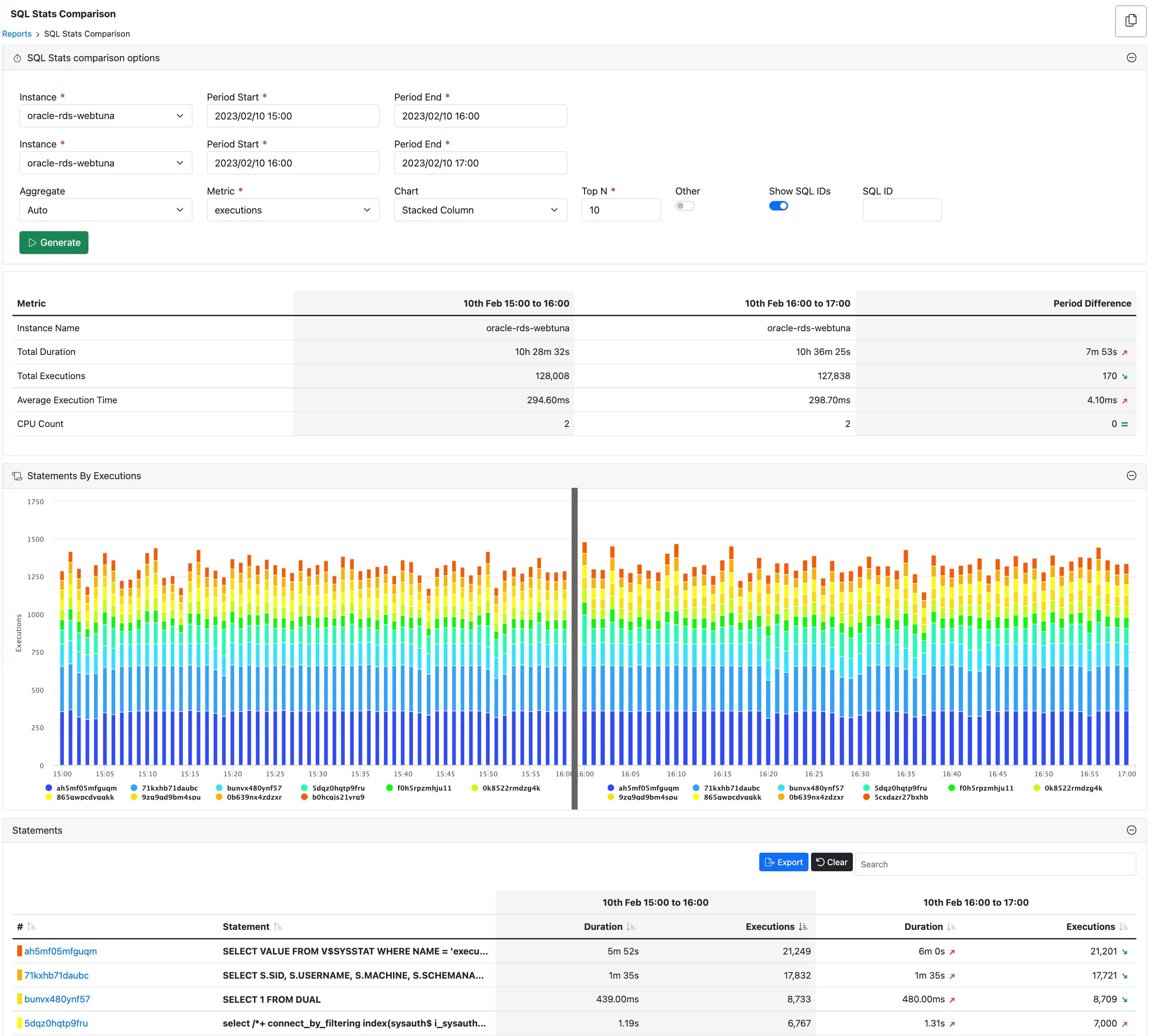 v2.10 (Oct 2022)
We extended the SQL Stats Explorer report for all database types allowing the reporting of SQL statistics over time for the Top n statements. We updated the version of the PostgreSQL JDBC driver and the version of Java JRE that we include and improved the UI performance for the Host Performance screen.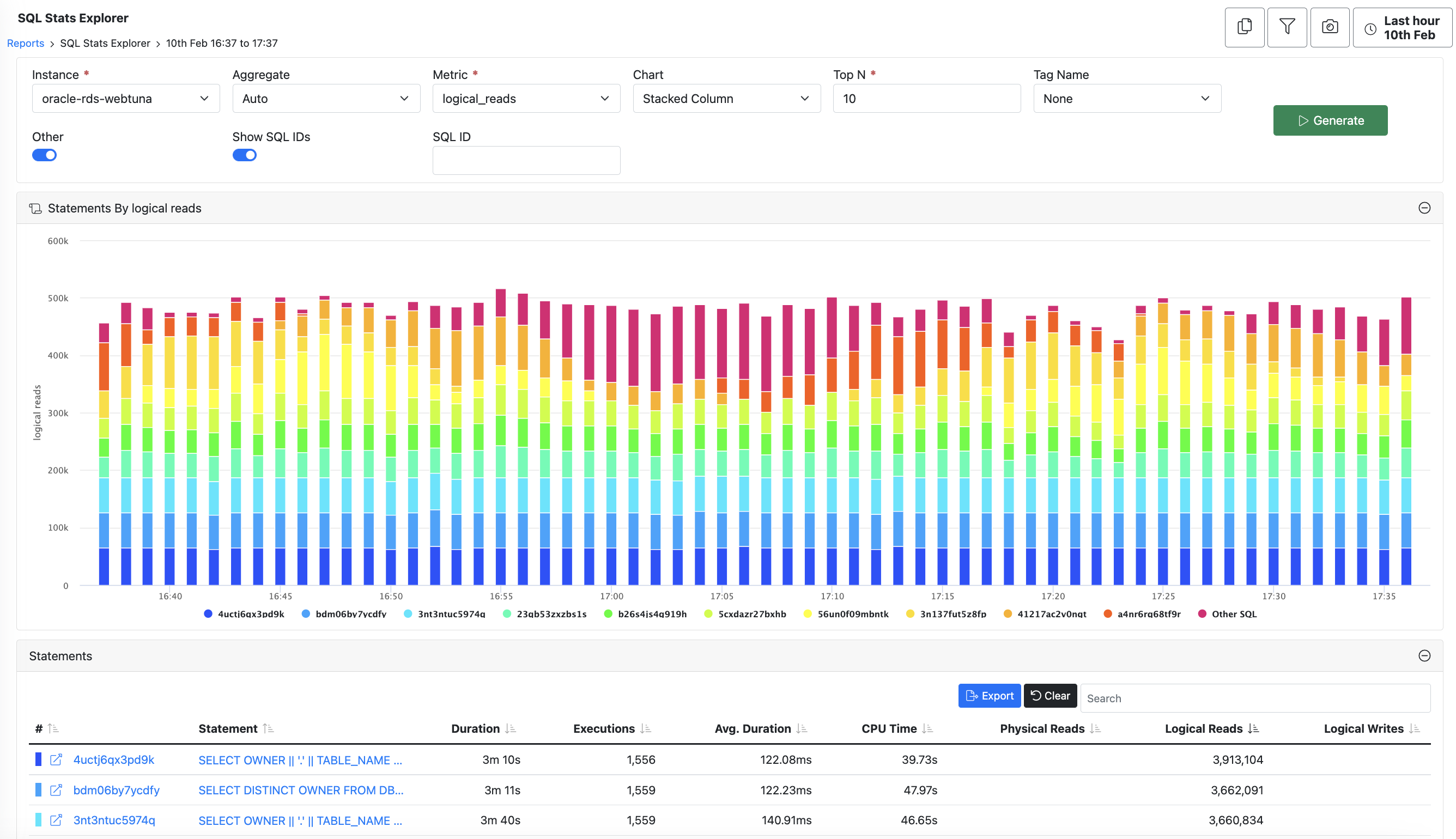 v2.9 (Sept 2022)
We added a new SQL Stats Explorer report, initially for just Oracle users to allow reporting of SQL statistics over time for the Top n statements. We updated all the DBmarlin infrastructure components (Java, Tomcat, PostgreSQL and TimeScaleDB) to include the latest security updates and bug fixes and made some performance optimisations for DBmarlin running on Windows.
Ready to try DBmarlin?
If you would like to find out more about DBmarlin and why we think it is special, try one of the links below.